Genuine Dating Site to Meet Russian Women and Ukrainian Women
Quality Matchmaking Service to Help Men Find their Wife in Eastern Europe
MyPartnerForever offers genuine online dating services to meet single women from Belarus, Moldova, Russia and Ukraine. It is a known fact that there are many sites offer dating services with women from these regions and it is also a known fact that there are a lot of scammers out there. For the men who are seeking a wife in these countries, the good news is that there are tens of thousands of single Russian women cannot find their life partner within their own country. The bad news is that they have to be careful at which sites they work with to avoid being scammed.
If the idea of sharing your life with a charming Russian or Ukrainian woman is close to your heart, be assured that you can realize your dream. Not only do women from these countries are generally quite attractive, they also believe in the traditional family values. The question is not whether there is a good woman for you out there or not but rather how to avoid scams and put the odds in your favor in order to plan your project and move forward with it. If you manage to do this, no doubt that you can find your dream lady in Russia or Ukraine. We, at MyPartnerForever, offer our clients the right tools and services so they can reach their goal and find their charming Russian or Ukrainian wife.
What Characterizes Women from Russia and Ukraine
From Women of Western countries and other Regions
What characterizes Russian and Ukrainian women is not simply that they generally still believe in traditional family values but the fact that once they have found their man, they generally are willing to let go their personal financial autonomy so they can devote ample time to the needs of the family. This is not because they see an opportunity to not have to work because they are hard-working nature women, is not because they like to be dependent because they may well be very independent. It is rather a question of trust in the spouse.
Of course, if she puts aside her financial autonomy and the couple's relationship does not work; it is certainly not to her advantage. But chances are she chose a spouse who appreciates the trust she has in him and gives it back 100% and this is probably one of the factors that help to maintain harmonious and lasting relationships. In "modern" relationships, both parties often have everything set in order to be ready to leave quickly - making the decision easier to take place instead of working harder on a solution to the problems.
What about Online Dating Scams and Russian Scammers
How to Avoid them and Meet Genuine Russian Women
Despite the problematic situations caused by scammers, the fact remains that in these countries there are tens of thousands of normal non-scammer single women who do not find their man. Several reasons can explain this and the main ones are that single men are fewer than single women. In addition, they are usually reluctant to get involved in a serious relationship, they are not recognized as being very faithful and it is a known fact; they often have a tendency to drink. This explains in large part why so many women in these countries are actively seeking a life partner from outside their country.
In the meantime, men from different regions have more and more difficulty finding their soul mate in their own country. Many are attracted to women from Russia and Ukraine for different reasons including of course their external exquisite beauty, their intelligence, femininity, elegance and because they have generally preserved the traditional family values. But make no mistake, the fact that a Russian woman believes in traditional family values does not mean that she is not in a 50/50 relationship. On the contrary, women in these countries, especially those of younger generations, usually have a university education and seek to be autonomous – that is often a necessity when living alone without any support except for the help of parents.
Dating and Meeting with Women from Russia and Ukraine
What we Suggest a Man Should Do and Not Do
First, remember that we are no longer in the years of the Cold War and the Iron Curtain. Although tensions are palpable these days (2014), the Iron Curtain has fallen 25 years ago and the relations between the countries of the East and the West are much more opened than they were. The people of the East have access to the same technologies and social networks than those of the West and they are well connected and informed.
In many ways, the girls from Russia and Ukraine are not very different than the girls from the West. The basic rules that should be followed when dating on the local scene are the same as when dating in these countries. It is to be honest, sincere, courteous, attentive and respectful. Don't reveal the inventory of your assets and toys. Concentrate instead on the important subjects, discuss about your characters, your expectations of a life partner, how to share the couple and family responsibilities and what about future projects. Of course, do not forget to discuss the issue of children, that is the presence or absence of existing children and the desire or not to have common children in the future.
In the early dialogues, we believe it is better not to discuss too much about previous relationships. What matters is that both parties are free of past relationships and legally eligible to marry. We suggest that you confirm to the lady that this is your situation and you invite him to do the same. Also, if she has minor children, it is quite possible that she requires the written permission of the legal father to bring them to live with her in another country. So it is important to discuss this situation in order to avoid surprises in the future.
Whether you're a seasoned traveler or not, you must never forget that you are in foreign country and that people do not necessarily think like you. Words that you will interpret in a certain way can be quite differently interpreted by the lady - especially if you do not share a common language, which may be the case. That being said, with the goodwill and patience of both parties, anything is possible. So, be patient, caring, understanding, respectful and take the time to see how much you have in common when discussing the important things; your families, jobs, children, the couple's relationship and future expectations of life in general.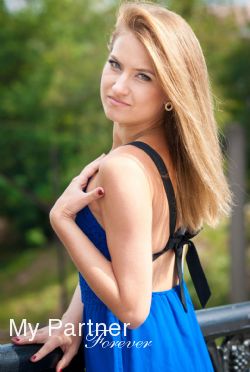 On the next meeting, you can develop in more depth on the topic of your financial situation. However, remember that even if you are wealthy, it is better not to tell her. You simply need to explain that you have a good job, a good income and a residence which you can show her pictures. If you have more financial resources than you let her know, she will discover it when she will move with you and it will be a bonus for her and of course a bonus for you as well since you will not question yourself whether she was initially more attracted to your fortune than by your person.
No matter how the relationship develops, don't forget to always be a gentleman. Be courteous, open doors etc., be generous and pay the bill at the cafe and restaurant, even if she insists on paying her part. Remember that you are in a situation that you have planned for a while, so the best thing you can do is to concentrate on the moment and the woman who is with you. Another important thing to not forget: for a moment, put yourself in her shoes and imagine about the questions and concerns she may have. After all, in a not so far future, you may be asking her to come live with you in your country. If you feel she may be shy to ask too many questions, ask her what she would like to know.
Ultimately, meeting Russian and Ukrainian women in their own country is very similar to meeting women in your own country but it also entails notable differences. One thing is certain, there are many women who leave Russia and Ukraine to go live with their new life partner abroad and one of these ladies could one day be your lovely wife.